The Takoradi Technical University in the Western Region has awarded a full scholarship to Mr Frank Darko, a student of the University, who invented a bicycle that is ridden on water.
The University announced the decision on its website.
A BBC video of the young Ghanaian inventor in January 2018, went viral on social media.
Darko said he invented the water bicycle because he was saddened by a documentary he watched which showed some school children swimming across a river to get to school.
"I was watching a documentary some years back and I saw school children swimming across a river before going to school. So I told myself, what can I do to help these children and I started thinking. Finally I was able to come up with this idea," he added.
Mr. Darko said it took him over a year to come up with the invention.
The Vice Chancellor, Reverend Professor John Frank Eshun, according to the website, said the full scholarship was to "motivate Darko to undertake more innovations to solve the challenges in the Ghanaian society and the world at large."
He indicated that the University was ready to give scholarships to any student who showed interest and prospects in innovation.
Rev. Prof. Eshun expressed joy about the invention and said the University would take up the project, in collaboration with the student, to improve it in order for it to stand the test of time.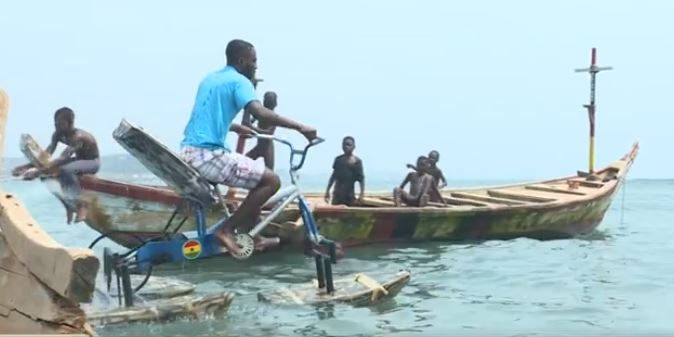 He said the University had established an entrepreneurial and innovation incubation centre to assist students with various talents, which they could evolve into business ventures to bring down the unemployment rate.
Frank Darko is a final year student at TTU pursuing a Graphic Design course but deferred it due to financial challenges.
---
Source: Citifmonline